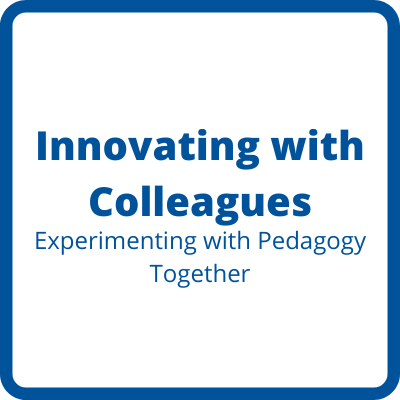 Melissa Simmermeyer, Laura Florand, Sandra Valnes Quammen
The Language, Arts and Media Program supports groups of 3-4 faculty (full time, any rank) within single departments or programs in Trinity College whose members each work to implement change in how they teach research, communication, or public scholarship across media in line with LAMP goals. Faculty work on individual course projects but meet, together with LAMP leaders, 2-3 times for support in their individual experiments and to discuss common student learning or curricular/disciplinary goals. These projects can extend over one academic year or one semester, according to the needs of the participants. Previous LAMP (Bacca) fellows are eligible as part of a group.
NB: This program was suspended during 2020-21.
Each faculty member receives research stipends for their participation in the collective project. Each participant is expected to author or co-author a blog post describing their experiments at the close of the project and to share the outcome of their experiments with their department/program via appropriate means.